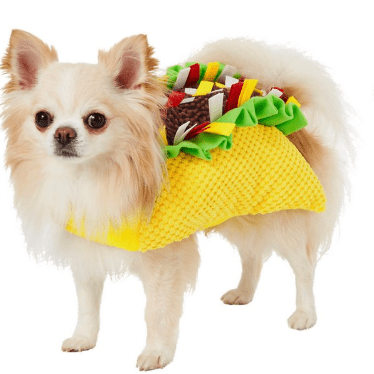 Looking for cute small dog halloween costumes for your pet this year? Isn't there something so adorable about a little dog all dressed up?
We've gathered up the best pet costumes for dogs that are small, and we're showing you how to get your hands on them before halloween! We will cover some of the coolest types of costumes for pets, from animals to food, and of course the classics!
Keep reading to see the cutest ways to dress up your small pet this halloween!
Animal Costumes For Small Dogs
Who doesn't want to see what their adorable pet would look like if they were a whole different animal? Here are some of the best small dog costumes to turn your pet into a new species!
1.

Peacock Costume

This iridescent blue-green peacock costume comes with an adorable headpiece. They have convenient fuzzy fastener, so it's easy to get this costume on and off.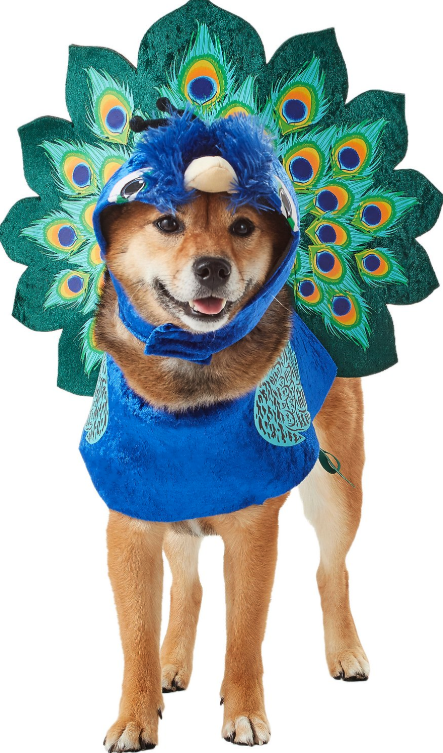 2.

Lion Costume

Lion King Vibes anyone? Lion costumes are great for small dogs, especially if they already have a fuzzy face! Just don't be surprised when they want to practice their ROAR!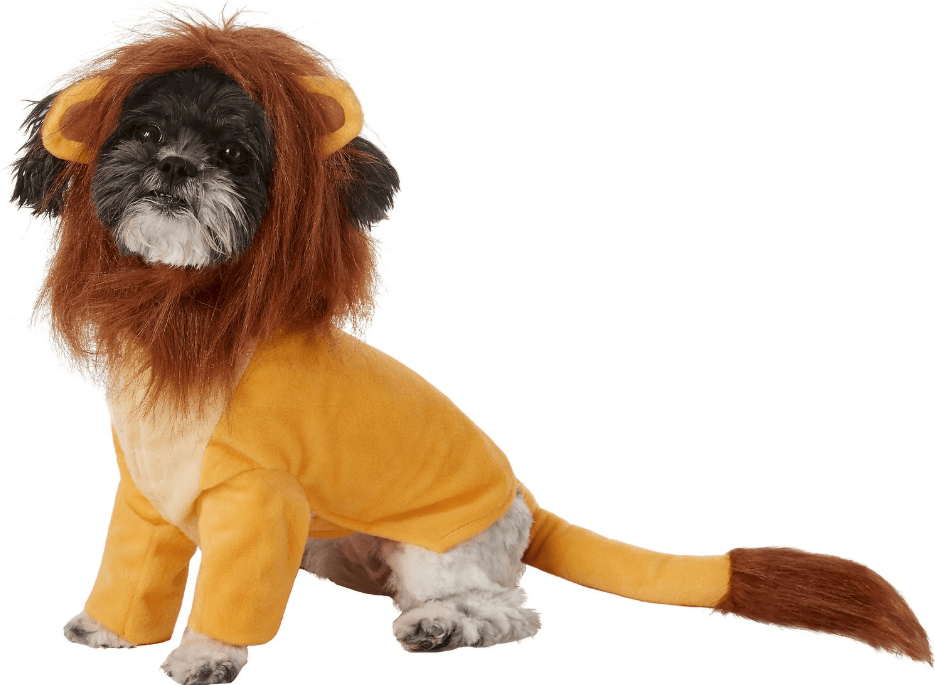 3.

Unicorn Costume

Okay, so maybe Unicorns aren't real animals, but these mythical creatures sure are cute! You won't have to do much imagining here to picture how cute your pup would look in a unicorn costume.
Food Halloween Costumes For Small Dogs
One of the best ways to dress your pets for halloween, is to make them look like a delicious treat! These costumes are a fun theme to try with your small dog this halloween!
1.

Pineapple Dog Costume

This is one of the most unique small dog halloween costumes ever, but luckily it won't make your furry friend prickly. It has adorable sequins and a matching head piece with an adjustable strap.
2.

Sushi Dog Costume

Your dog will look like a little sushi master with this adorable sushi costume for dogs. It even has a little "seaweed" belt to keep everything in place!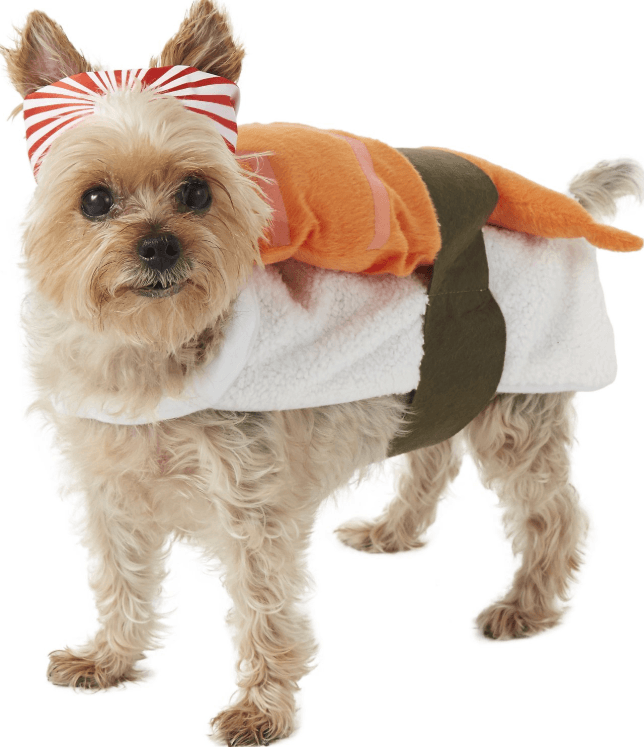 3.

Taco Costume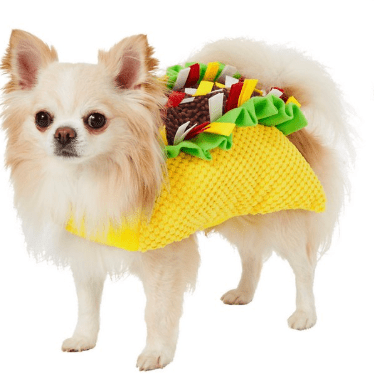 This one is the perfect size for tiny dogs, and even for cats! Who doesn't love a little crunchy taco, and this costume will put you in the mood for Mexican. It has a comfy strap below to help the costume in place and keep your pet cozy.
Character Small Dog Halloween Costumes
Another great way to dress your dog for halloween is to pick one of your favorite characters! These are some of the best halloween costumes for small dogs that will remind you of your favorite stories!
1.

Ewok Dog Costume

Of course Star Wars costumes for pets are some of the most popular picks, but that doesn't make them any less special. If you've got a little dog, why not dress them like the cutest character: The Ewoks!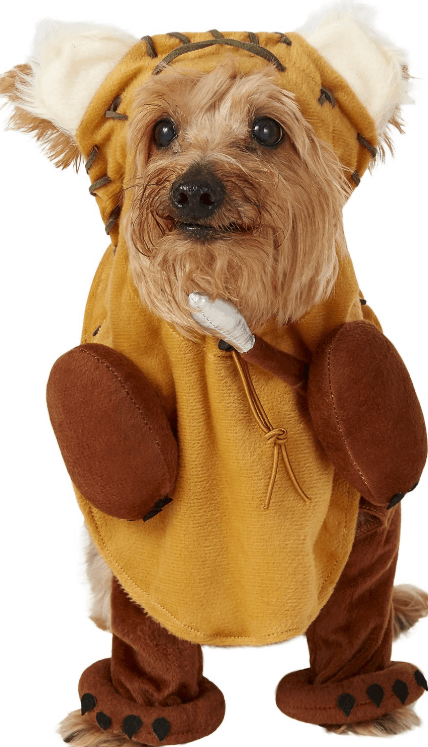 2.

Chewbacca Costume

He's fluffy, he's sweet, and he is loud. Maybe Chewbacca isn't that different from your adorable little dog anyway, but they will look adorable dressed up like him. This Chewbacca costume for pets will make any Star Wars lover light up!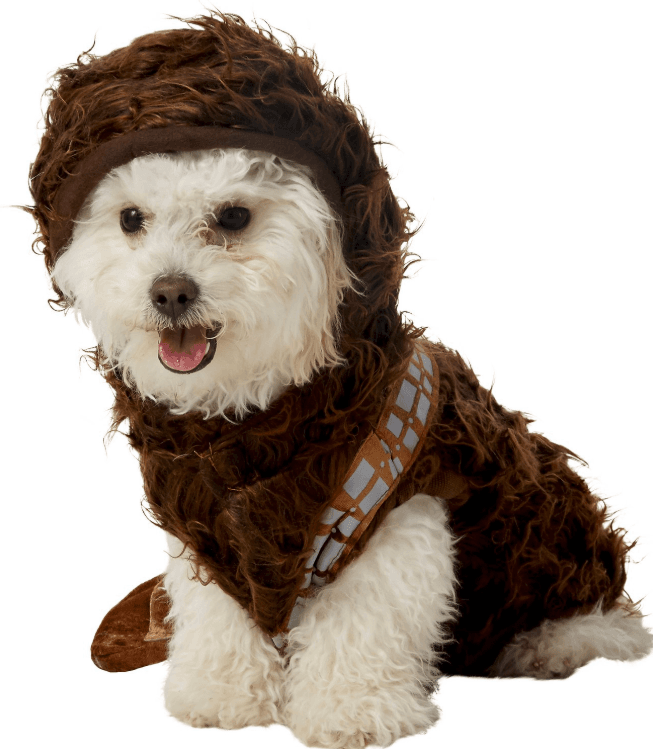 3.

Wonder Woman Dog Costume

If you've got a fiesty small girl dog, she will love being the most powerful superhero. As a kid being superwoman was my favorite costume, and I can't wait to dress my mini schnauzer like this!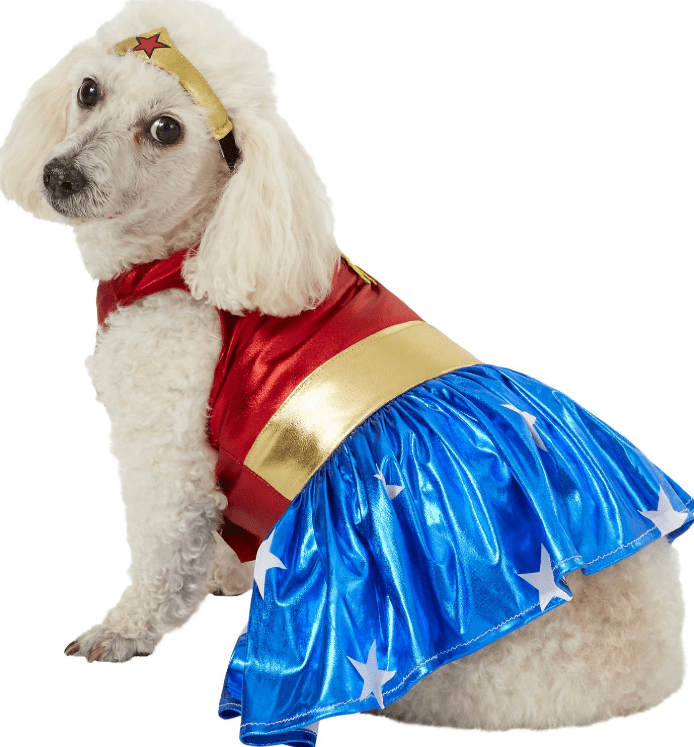 4.

Ghostbusters Halloween Pet Costume

This ghostbusters pet costume comes complete with a jumpsuit AND a "proton pack" backpack for your pet to wear. Who ain't afraid of no ghosts, now?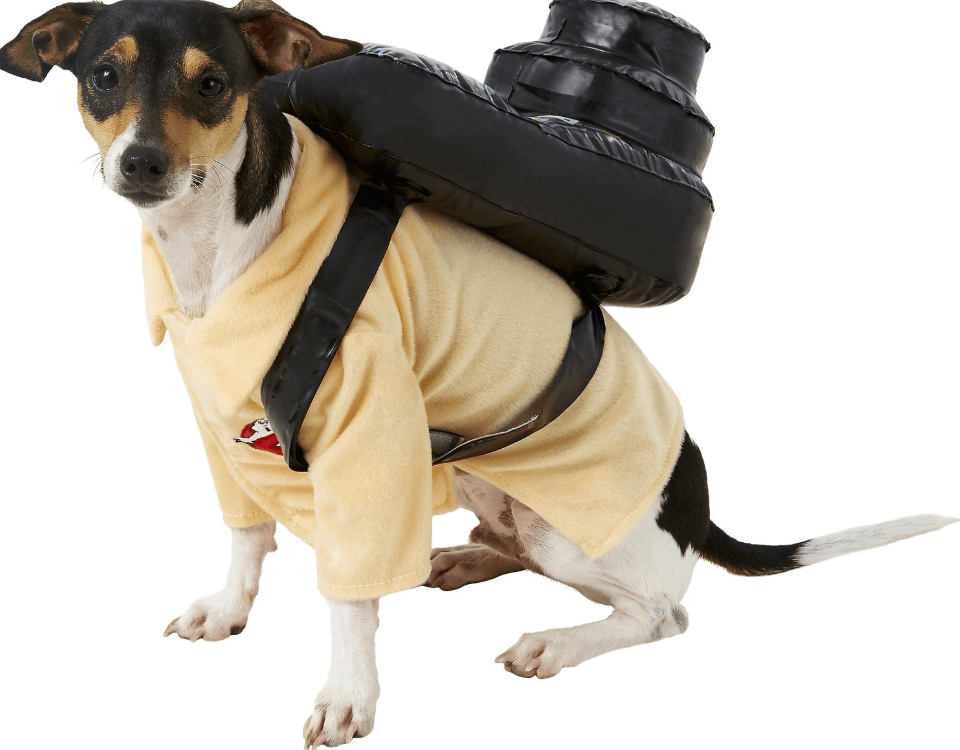 5.

Pope Pet Costume

How cute will you pet look dressed like the holiest person alive? This is hands down one of the most unique pet costumes out there. It has a rove and a fancy headpiece, so no one will doubt how great your small dog halloween costume is this year!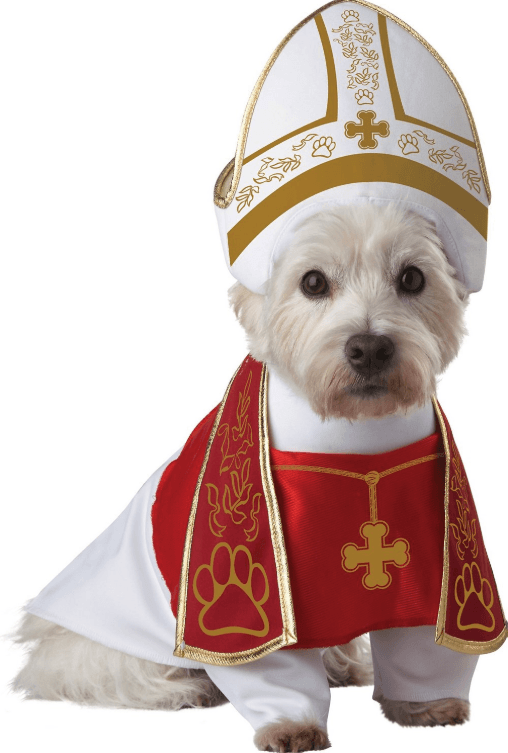 In Conclusion
Thanks for reading this guide for the best small dog halloween costumes you can get for your pet this year!
And if you are looking for more ways to spoil you pet, make sure to check out our "Best Memory Foam Dog Beds" Guide. We hope you enjoyed, and happy shopping for your four legged friends!
Summary
Author Rating
Product Name
Best Small Dog Halloween Costumes Reviews