It is as important now more than ever to keep your family safe when you have firearms in the home. The best way to keep firearms safe, is by using some of the best hidden gun storage furniture that works for your home. But what exactly is gun storage furniture?
What is Hidden Gun Storage Furniture?
Simply put, it is furniture that was specially designed to conceal firearms. This type of gun concealment furniture keeps your home safer, because to the naked eye it looks like a regular piece of furniture.
Hidden gun storage furniture helps keep your firearms safely concealed, but not difficult to access if you need to quickly. These types of concealment furniture are also great for storing other weapons and accessories, where you know they are out of harms way. So which furniture is the best hidden gun storage furniture for you and your home? Check out our handy guide to find out!
Best Hidden Gun Storage Furniture Options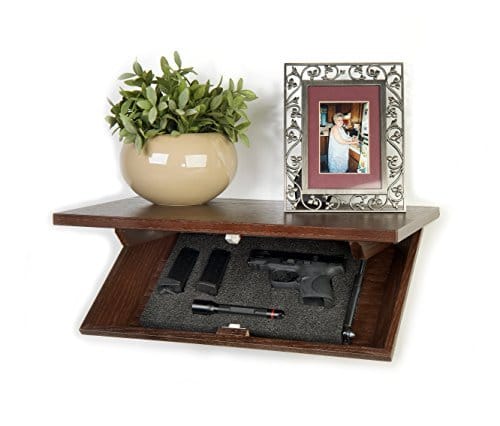 This wall-mounted gun cabinet shelf by Covert Cabinets has a drop-down hidden storage feature, with enough space ford 1-2 handguns. It has a magnetic safety lock & key, for added security and a hinge dampener for a smooth, controlled open. These shelves can hold a load of up to 20 lbs, and even includes easy to mount hardware.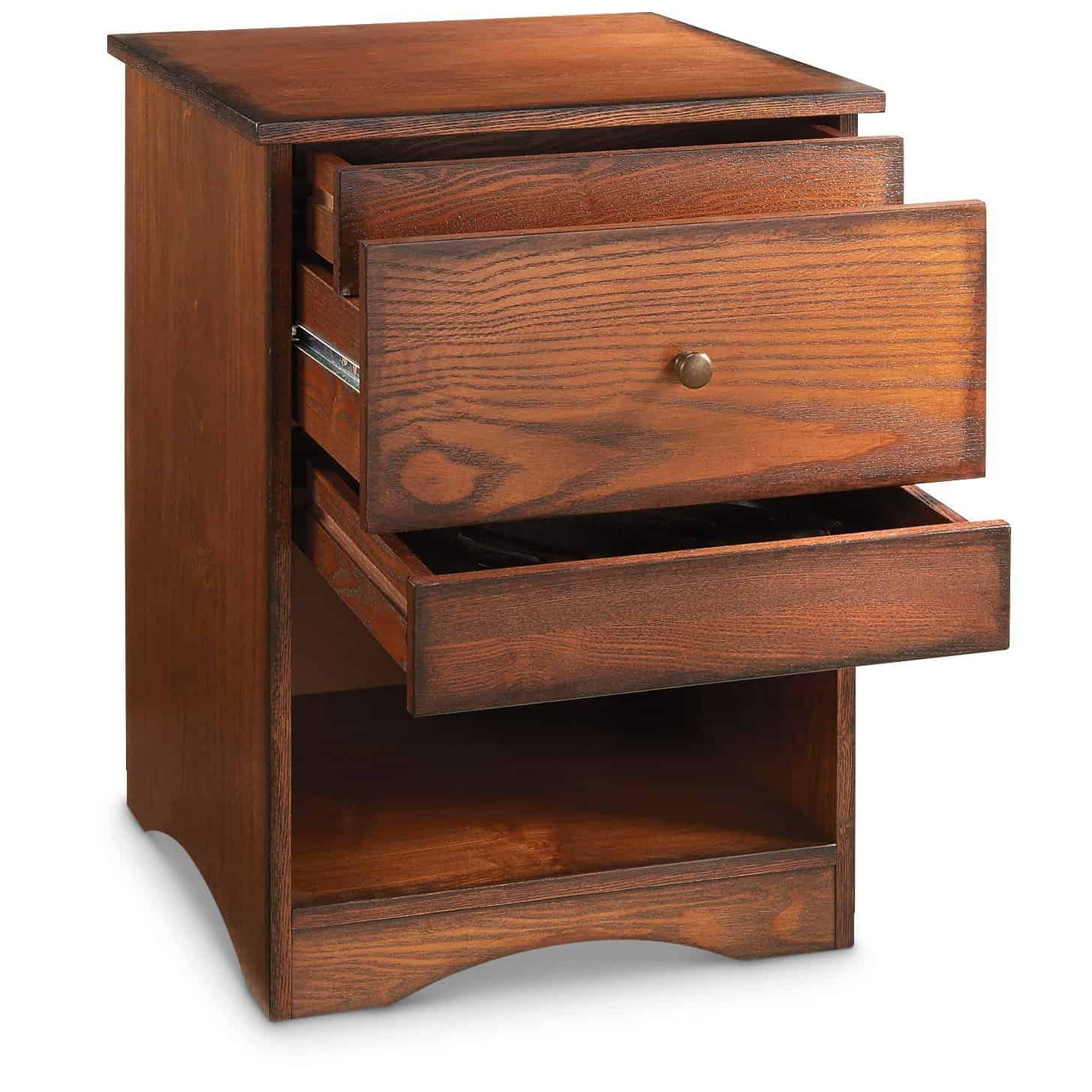 This Concealment End Table by CASTLECREEK has two hidden pull-out drawers that are ideal for hiding weapons or important valuables. The larger main drawer is perfect for everyday items, and you can't tell that there are secret drawers above and below. It has a nice dark cherry wood veneer, and is great at providing quick access to the contents.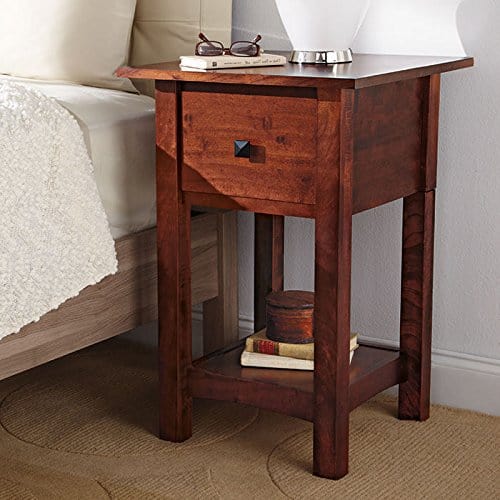 This beautiful hidden gun storage night stand provides quick-access to a concealed safe making it easy to access anything you need. The compartment will open up in less than one second, thanks to the help of a 9 Volt battery which is included with the purchase. This is one of the best pieces of hidden gun storage furniture because it's stylish, functional and has enough space to fit a large frame pistol, and other valuables.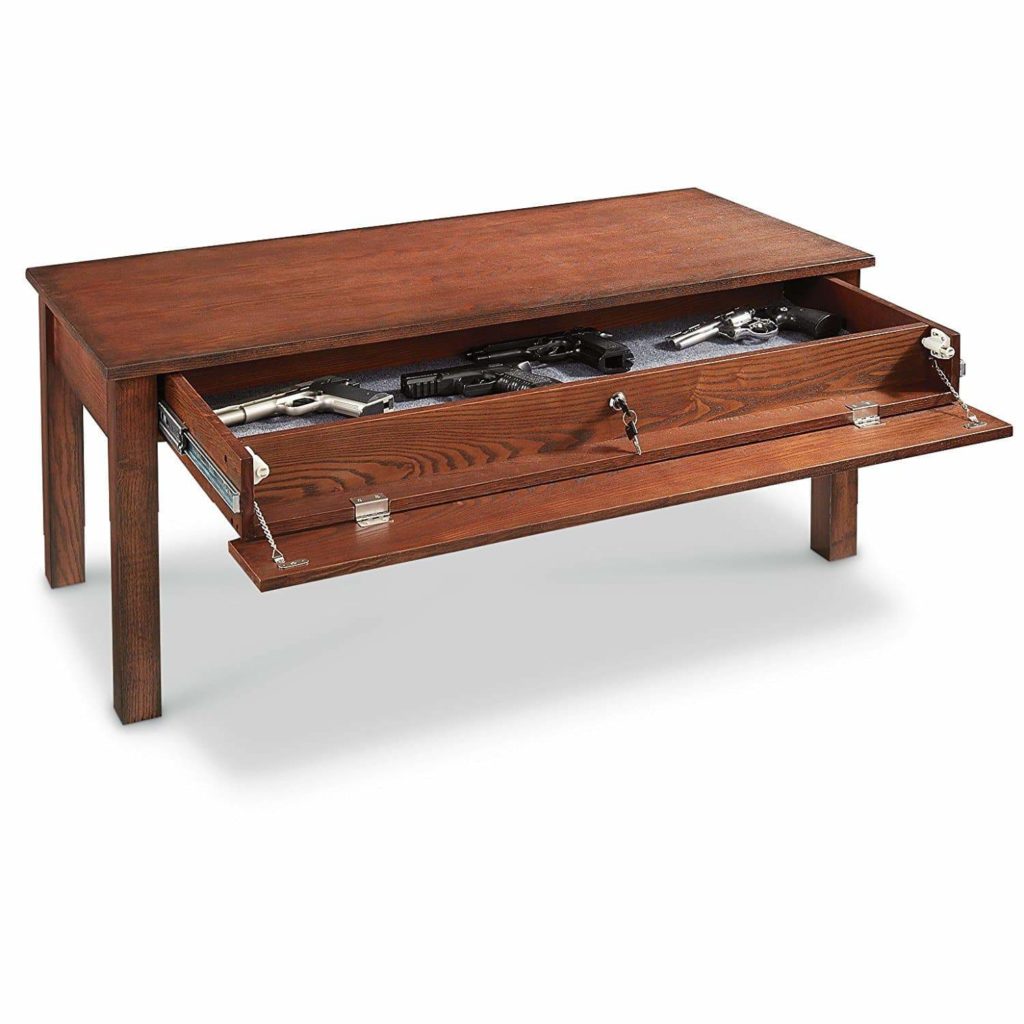 The CASTLECREEK Gun Concealment Coffee Table has a hidden, locking pull-out drawer that is ideal for hiding important valuables. It has an attractive dark cherry wood veneer, and is great for providing quick access to the contents. It's got space for several hand guns, and plenty more room for other accessories valuables.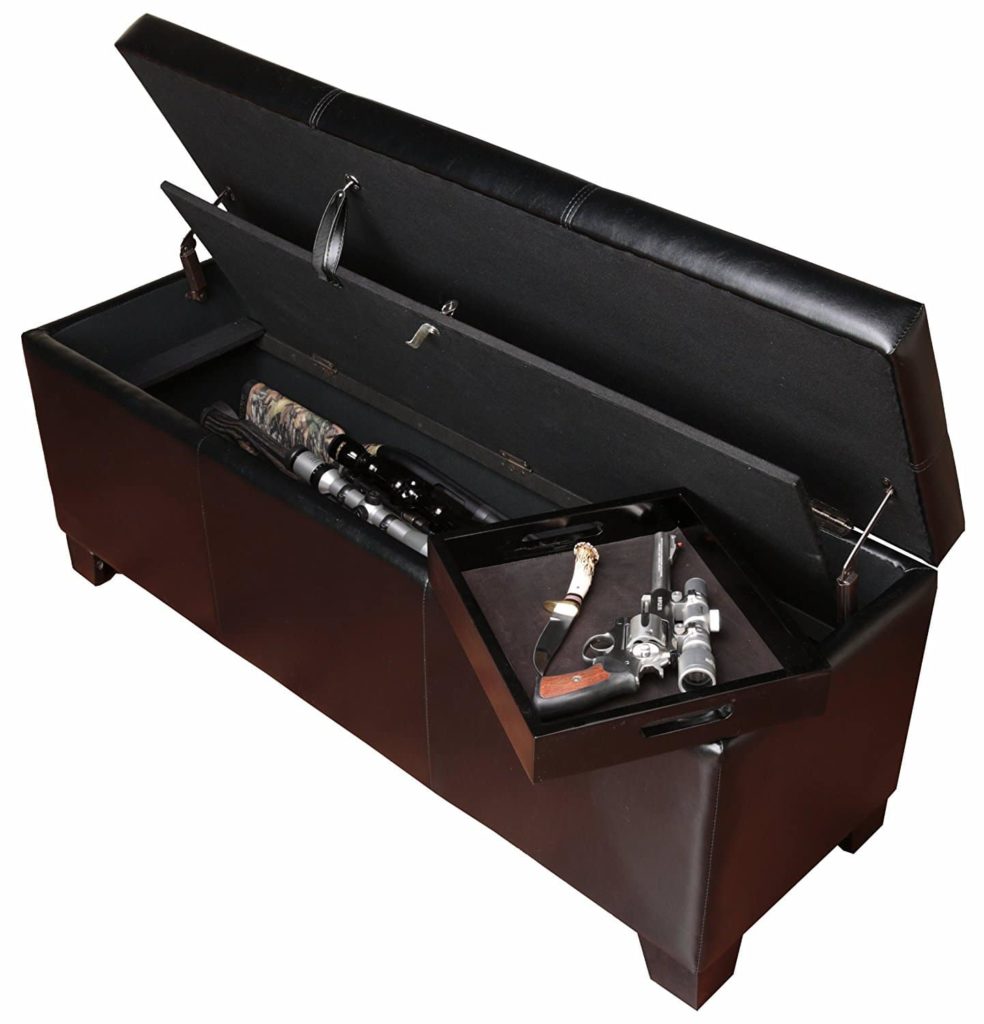 This is ottoman by American Furniture Classics is one of the most versatile options for hidden gun storage furniture, because it comes in a wide variety of color options and finishes. This one has a cushioned covering, but they also come in a sleek solid wood finish. It's a great pick because it looks just like a normal bench, but it's got a locking concealed gun compartment with room for 5 long guns. It also has a removable tray for handguns and other accessories, and plenty of space to store other sporting goods.
This hidden gun storage bench has a lovely distinctive nail head accents, with a very comfortable cushioned seat.
The gun compartment locks, and has enough space to holds up to 6 long guns. There is also a removable wood accessory tray that holds small handguns and other accessories. The heavy duty hinges makes it easy to hold the lid open and it will look right at home anywhere inside your house.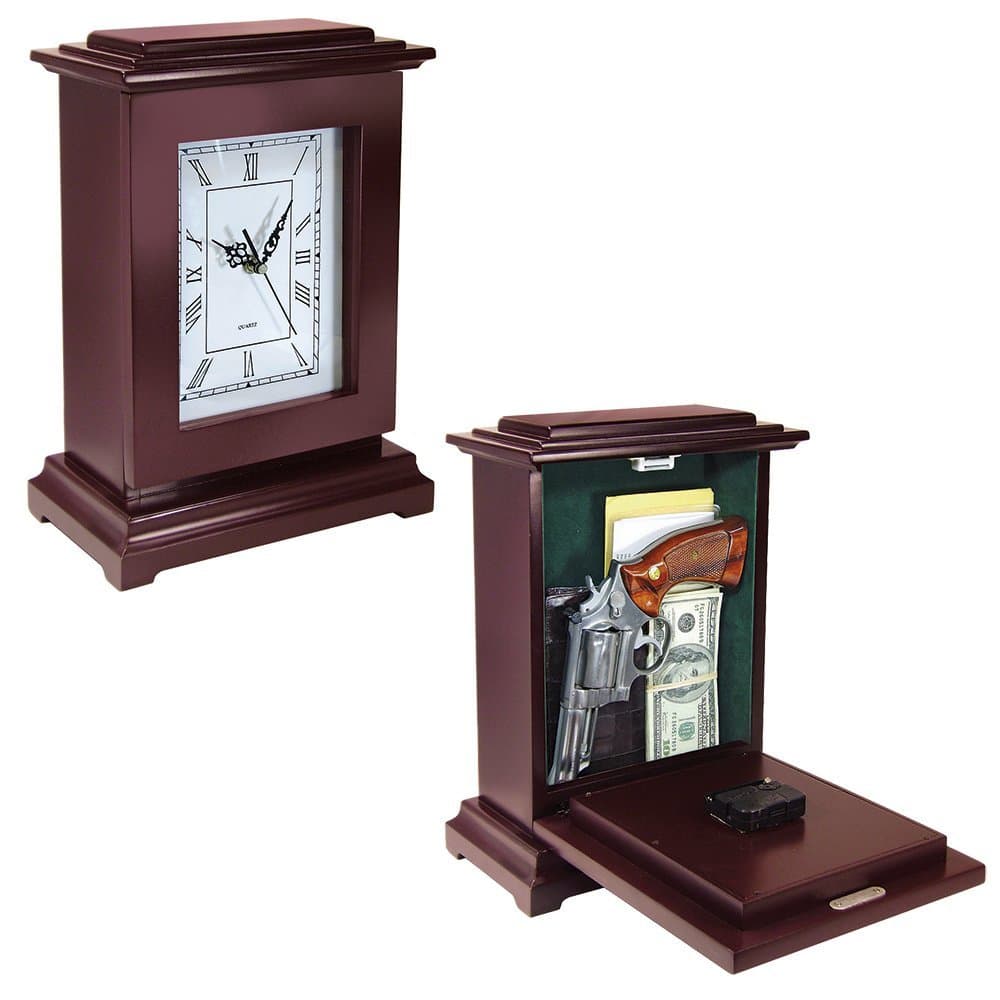 This fully functional clock is also a safe with a large hidden compartment behind the face of the clock. Its the ideal size for stashing small valuables like keys, cash, jewelry, and small handguns. It would look great on mantels and shelves, and uses a AA battery which is included in the purchase.
In Conclusion
And there you have it, the best hidden gun storage furniture you can get right now. All of these options would look great in any home, and will provide you with peace of mind that your firearms are stored securely.