Displays are constantly getting more resolution, better contrast ratios and wider color gamuts.
In this article we're gonna be looking at some of the technologies that make this possible.
What is an IPS panel?
Like every product on the market, displays and monitors are subject to the price vs quality equation: some technologies are inherently better albeit more expensive. IPS is one of them.
Virtually every high-end LCD is an IPS panel. Famously, all of Apple's stunning "Retina" displays are IPS panels too.
IPS stands for in-plane switching. This technology has a better color rendition than the traditional twisted nematic (TN) LCD panels of the 80s, as well as almost no color shift at extreme viewing angles.
Most TN panels on the market these days are gaming panels. The reason being that TN has pretty much one advantage over IPS: the response time is lower. This is obviously good for gaming, where seeing your opponent before he sees you might mean the difference between fragging him or getting fragged.
AH-IPS (the latest iteration of the IPS technology) panels are way more expensive, but the color rendition and PPI (pixels per inch, the measure of pixel density) are way superior.
So what is IGZO?
IGZO is an initialism (pronounced "eeg-zoh") of Indium Gallium Zinc Oxide. It is not a panel type, instead IGZO is a different type of semiconductor, as opposed to the amorphous silicon that's used in every other monitor.
The advantages of IGZO is that it has a way higher electron mobility than silicon, making it ideal for use in the TFT backplane of all sorts of panels, TN, IPS and even OLED.
This means that IGZO is ideal for higher pixel densities, providing a much better color rendition while greatly improving the power efficiency of the panel.
On top of that, IGZO can be made transparent, which would mean some really high quality transparent displays when coupled with OLED.
And the speed of IGZO mean that the refresh rates would be excellent for gaming too.
Where's the catch?
IGZO was developed in Japan and licensed by Samsung and Sharp. The only problem with the technology is that the compound needs to be placed on the backplane with lasers, little by little, in a process that's very much susceptible to environment conditions, which makes manufacturing IGZO displays a very hard task. This means that, for now, IGZO panels are a LOT more expensive than regular IPS panels.
A video explaining the advantages of IGZO
Check out this video by Sharp. Being made by the guys who are pushing this technology, it only focuses on the upsides of an IGZO display, so just be mindful of that.

Well, I'm rich: where can I buy an IGZO monitor?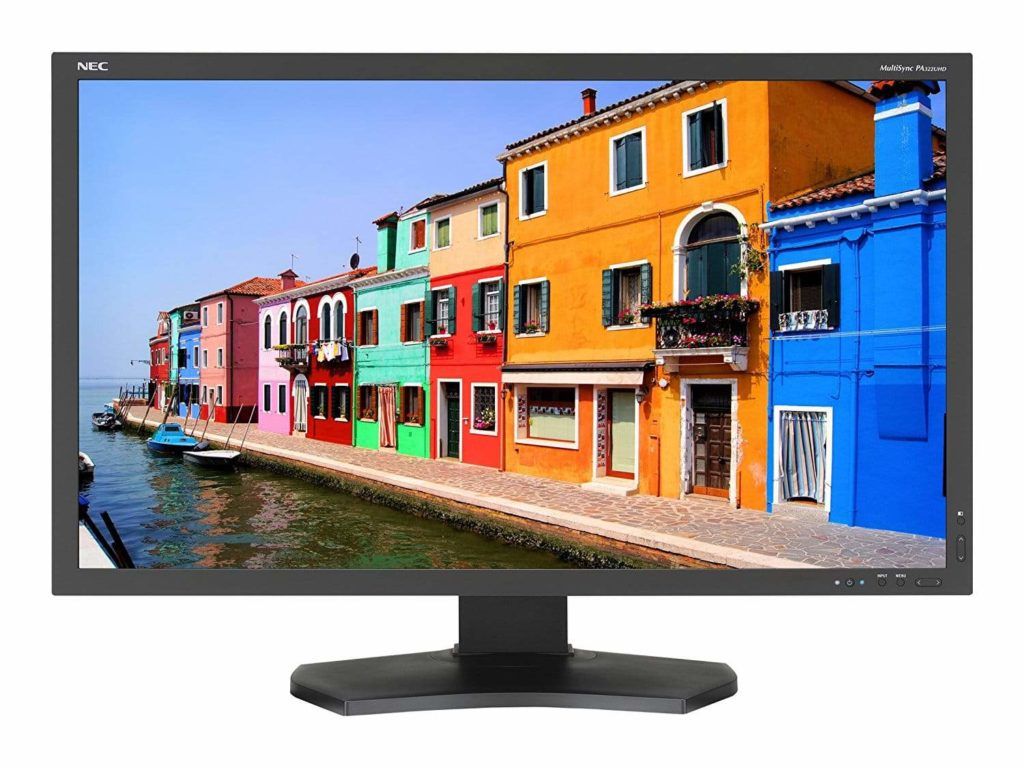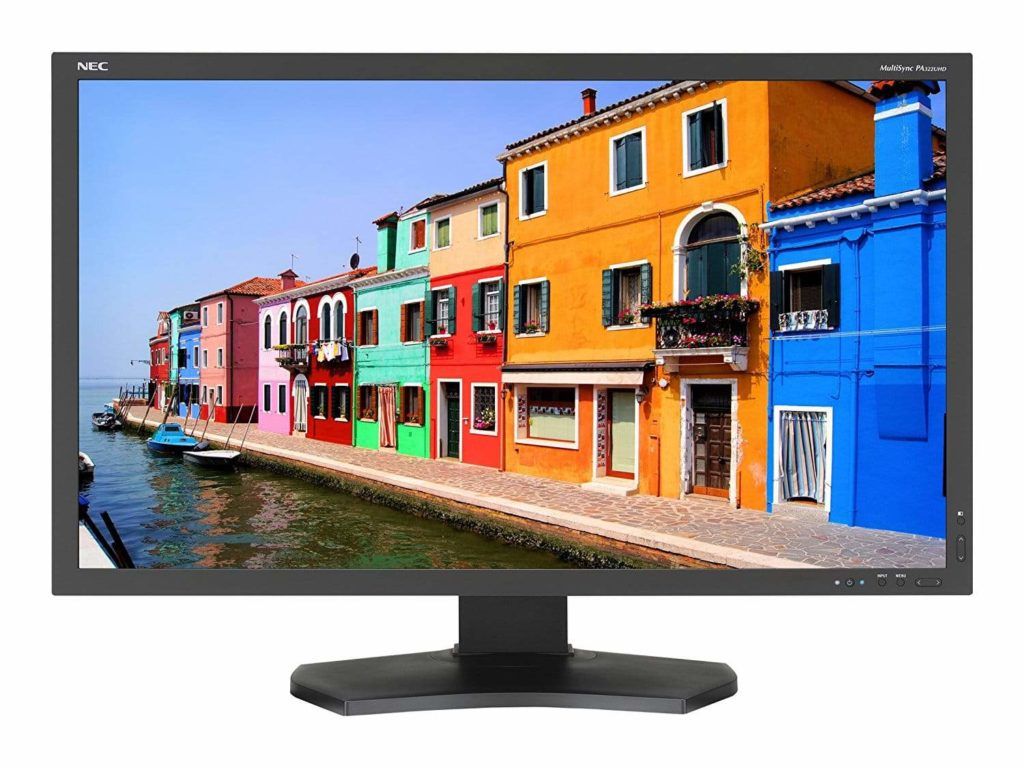 As of right now, the best IGZO monitor you can get is the NEC PA322UHD, a 4K IGZO IPS panel that's nothing short of sexy.
It comes with some neat features like the ability to use 14-bit 3D LUTs for calibration, a feature that photo and video professionals will love.
The specs are amazing (and they should be for the cost): 31.5 inches, 3840×2160 native resolution, 350cd/m2 brightness. Our favorite feature is the ability to partition the screen into 4 PIP screens, as well as the built-in KVM switch, so that you can control all your computers with just one mouse and keyboard. Pretty cool.
As a matter of fact, this is probably the best 4K monitor on the market period. Too bad it's so darn expensive.
Check Price