Summer is here, and there's no better way to spend a hot day than taking a dip. But what if you could have your own private island to hangout on? Whether you're headed to the beach or the pool, bringing a floating water mat along is sure to make you the life of the party!
In this guide, we'll cover the best floating islands perfect for your next trip. Get ready to kiss your air pump goodbye, and trade in those annoying inflatables for a floating oasis!
The Contestants for Best Floating Water Mat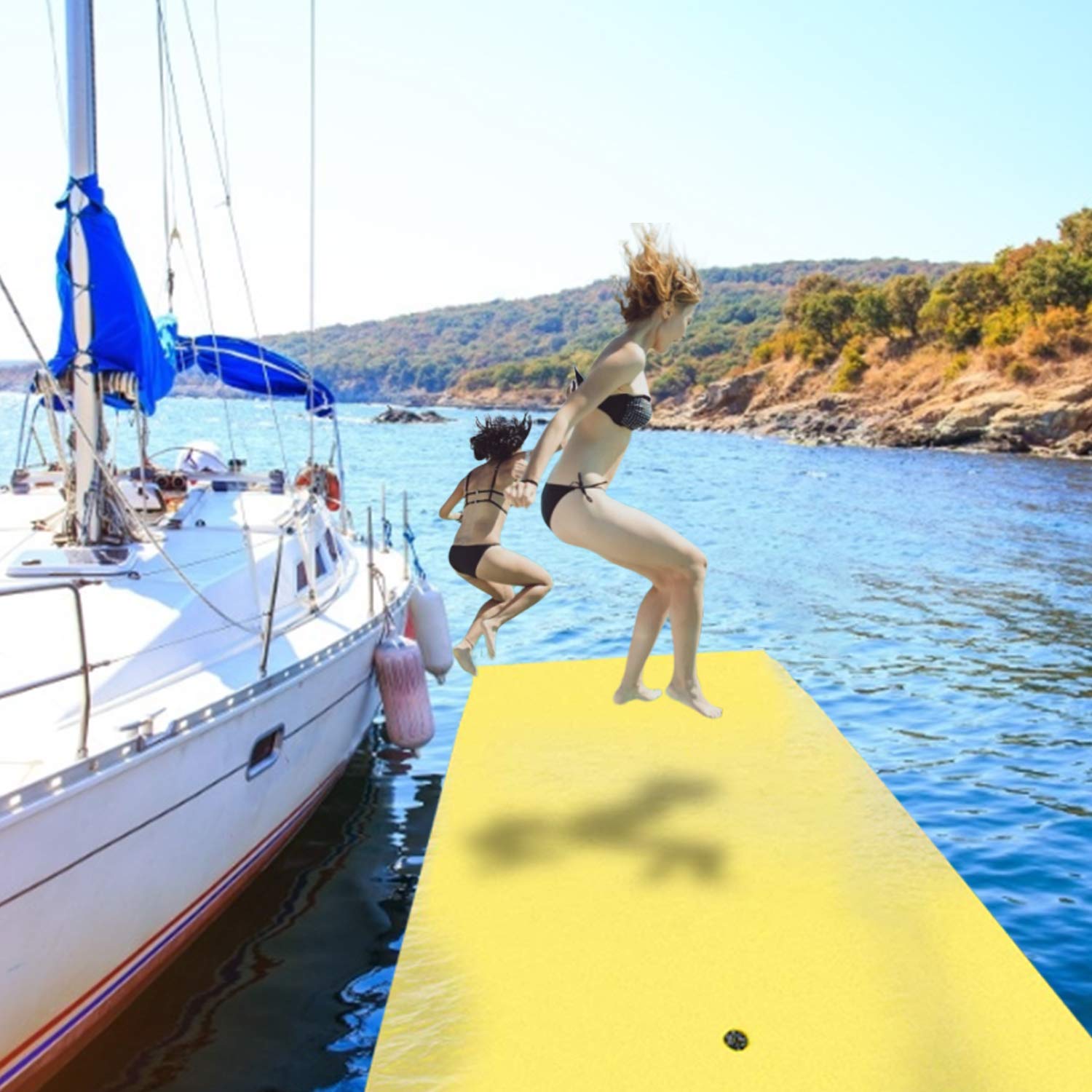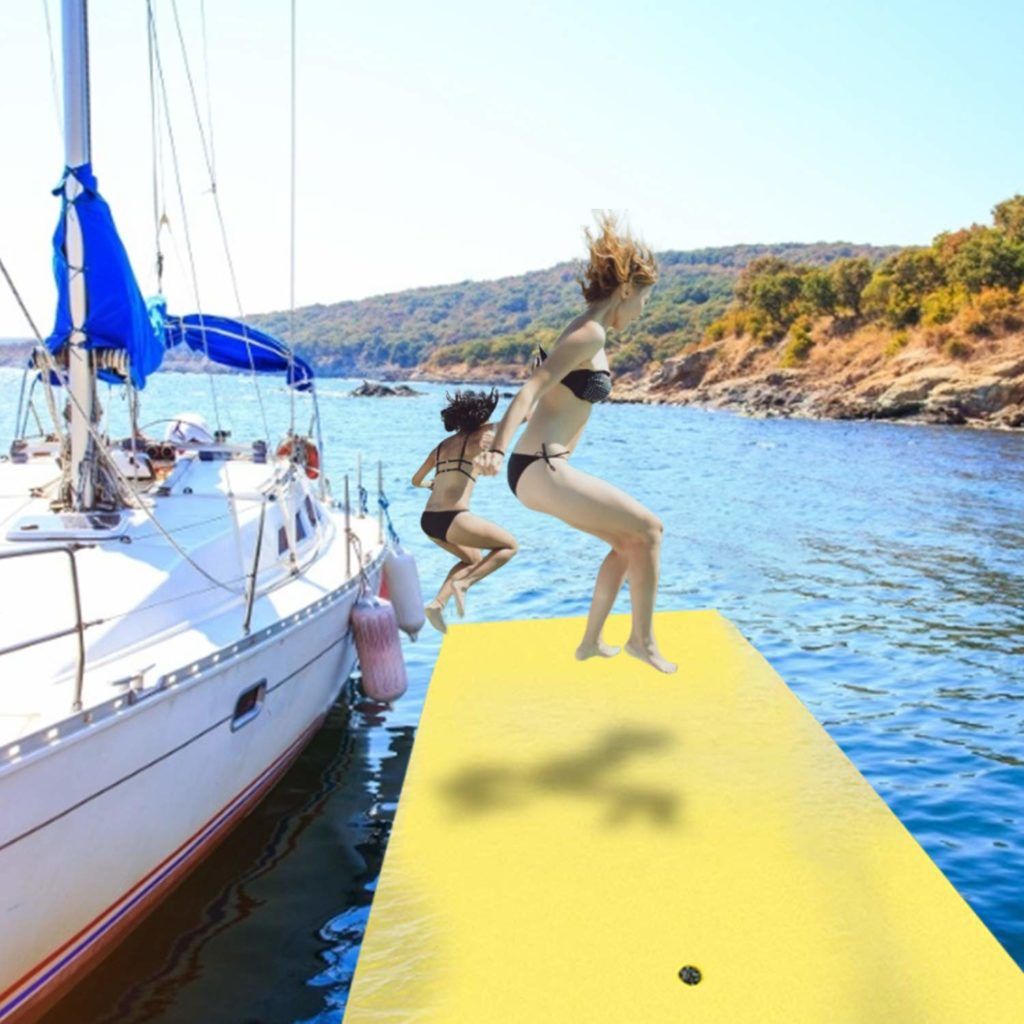 Check Price
The Max4out floating pad is perfect for your next boating trip out on the lake! The bouncy foam is soft and comfortable, and does a great job of keeping you afloat in the sunshine.
It comes in three sizes, so you can make sure you've got room for your crew. The Max4out is great for boats because it has a draining hole and a hauling cable, so it's easier to dry out and roll up on a moments notice.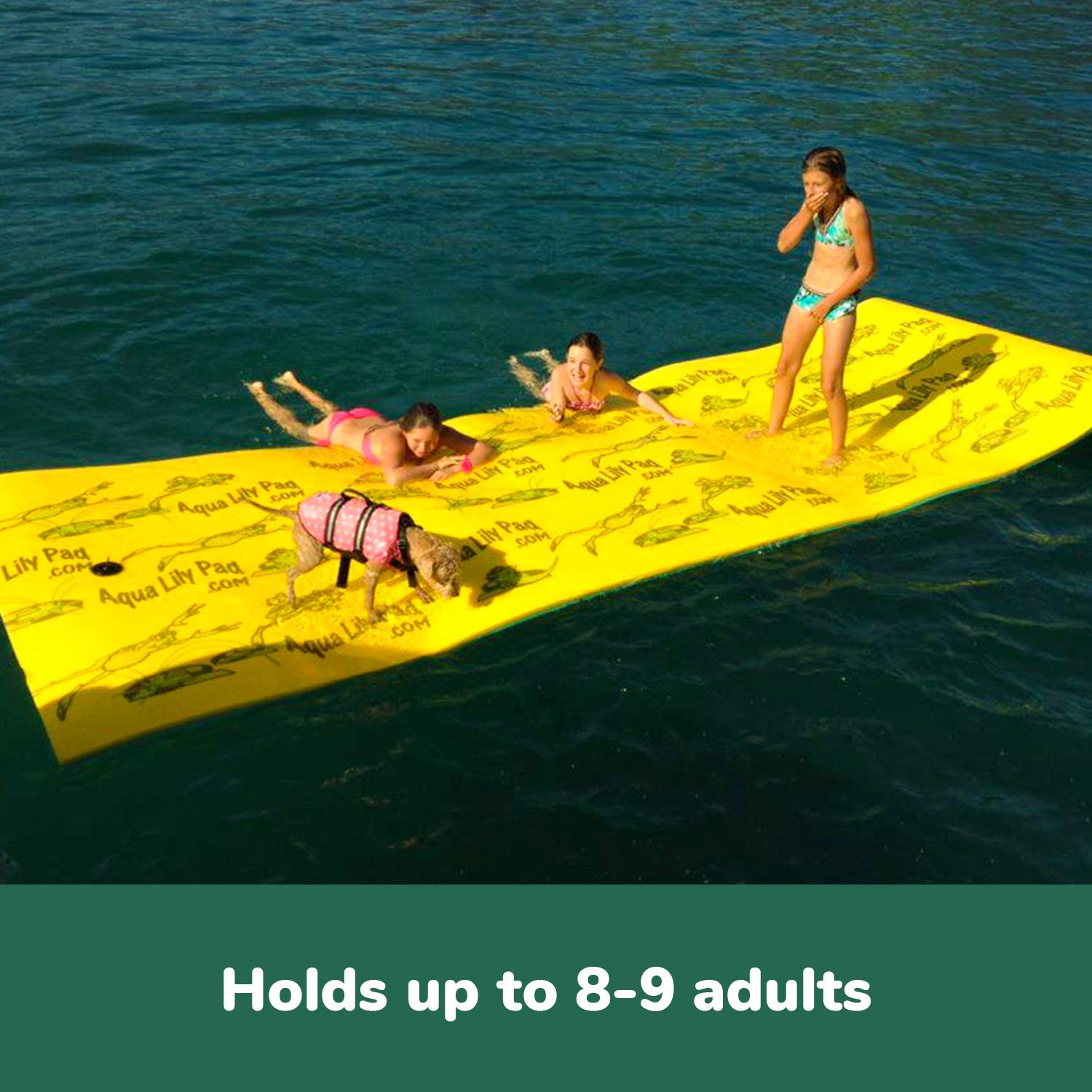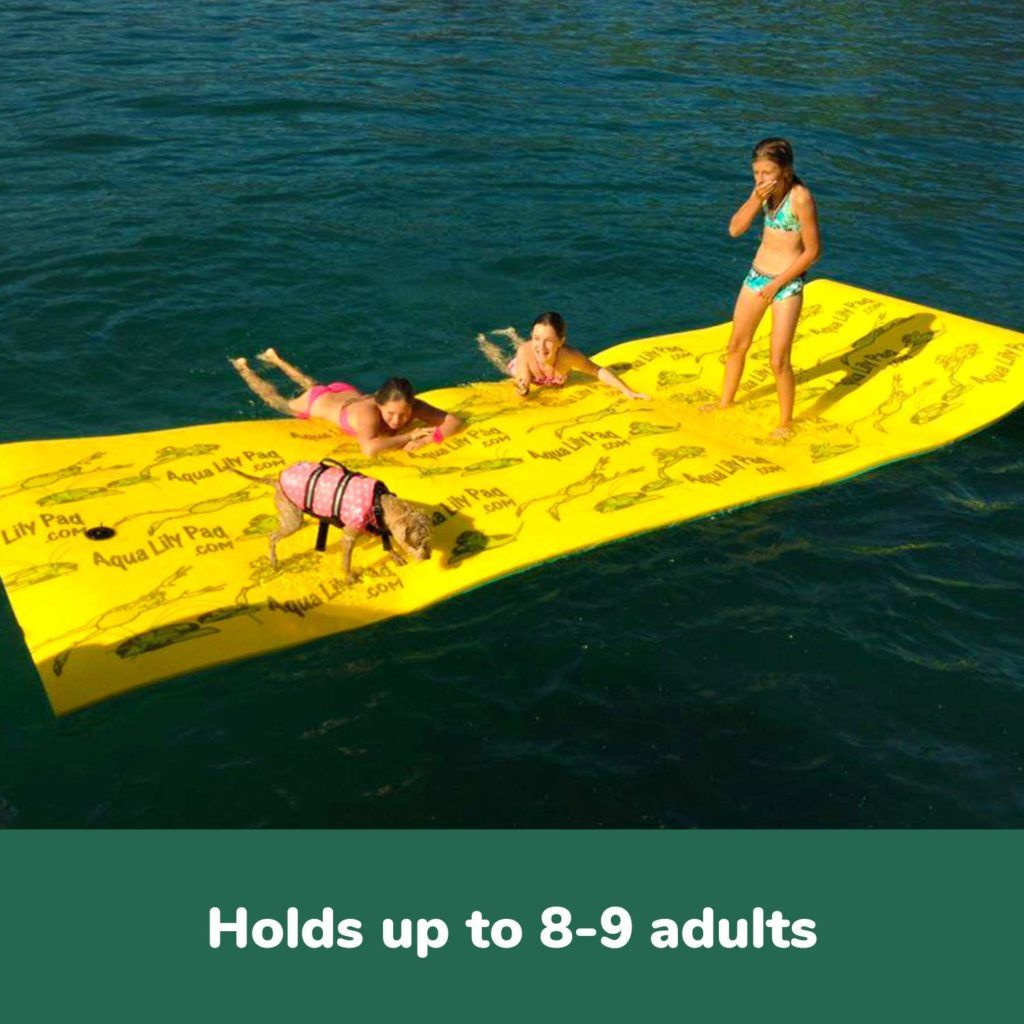 Check Price
Is your family is heading to the lake every weekend? If so, you'll need a water mat that's built to last. The Original Aqua Lily Pad is great because it's made from Marine grade foam. That means it'll hold up after seasons in the ocean, lake, or pool without breaking down.
The Aqua Lily pad also has UV sun protection, and a flexcore technology which keeps rips from getting bigger. These features makes it really sturdy for large groups who will be on it all day. And because the mat is 6ft by 18ft, it's big enough to hold up to nine adults at once! When you're finished, the tethering system makes it easy to roll up your Aqua Lily Pad and get a move on.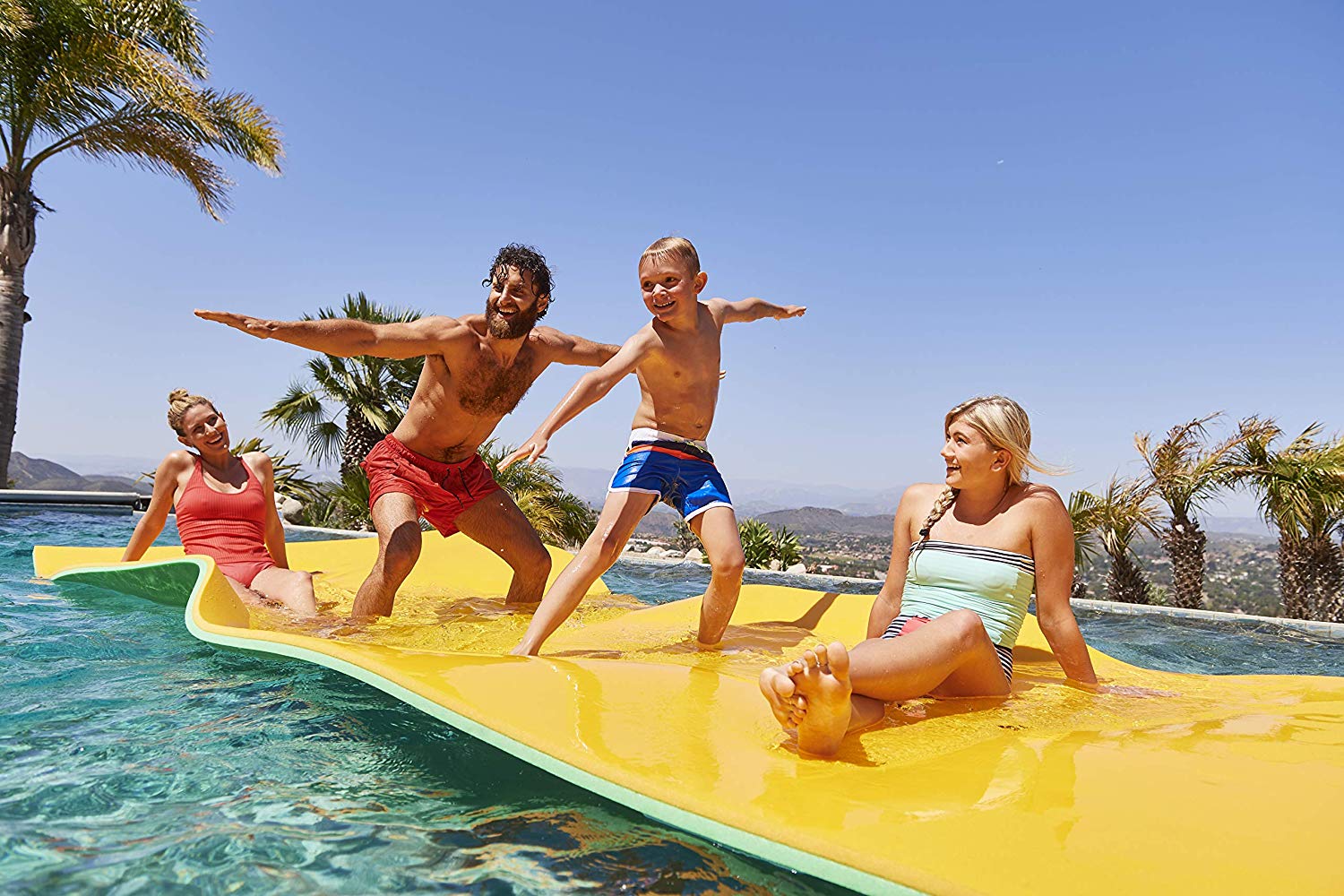 Check Price
Looking for a water pad to hangout with your kiddos? This large floating paradise from Floatation iQ is perfect for family time on the water. It's made from a tear resistant foam that will hold up to all the summersaults your kids can do!
The Floatation iQ floating water mat is 6 by 15 feet, and seems like the perfect amount of space for lounging and for kids to play. It also comes with velcro straps and a bungee cord so you can easily wrap it up at the end of a long day on the water. But the best part about these floating pads? They come in 6 different color options, including a fun print with flamingos! What could be better for summer?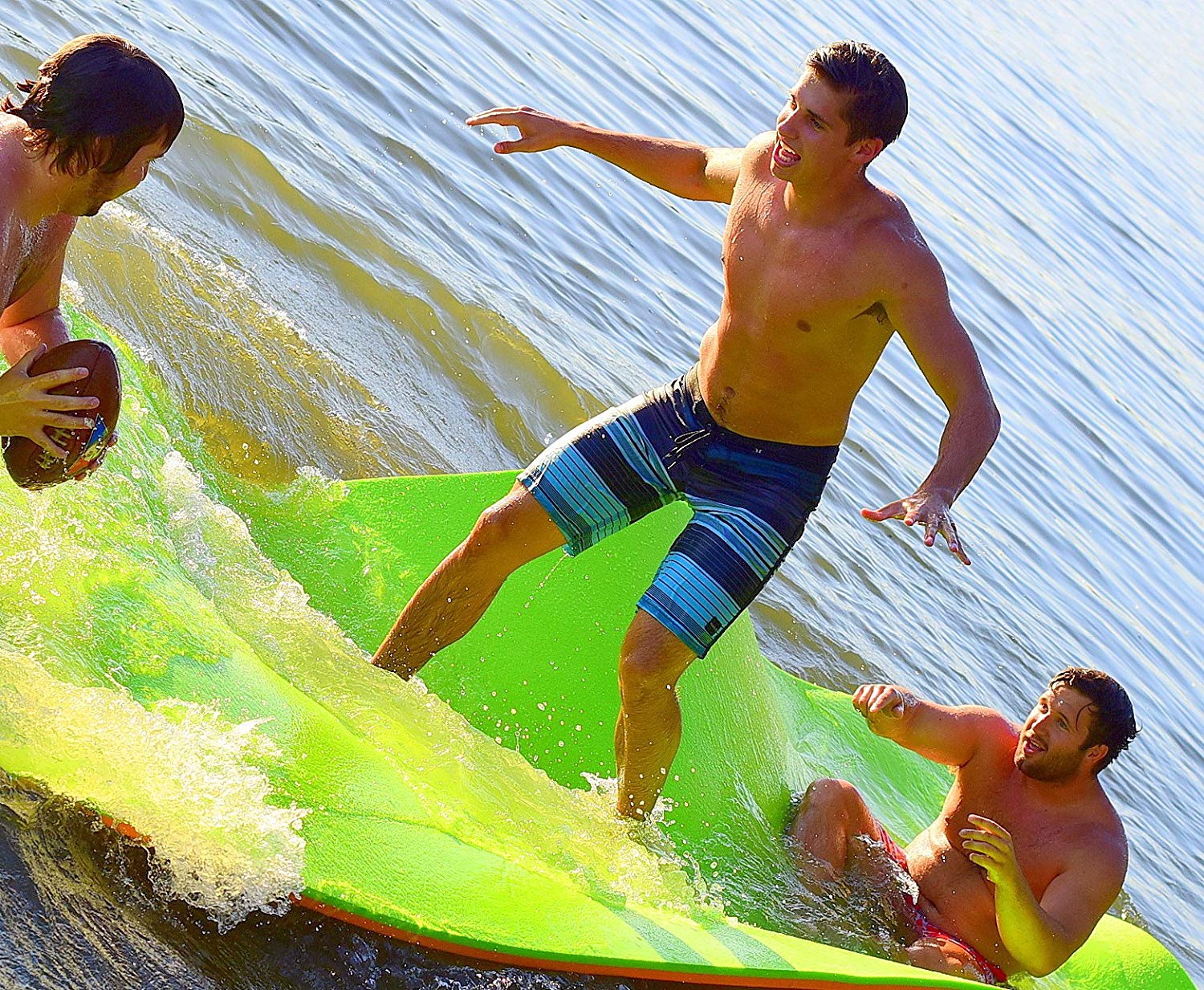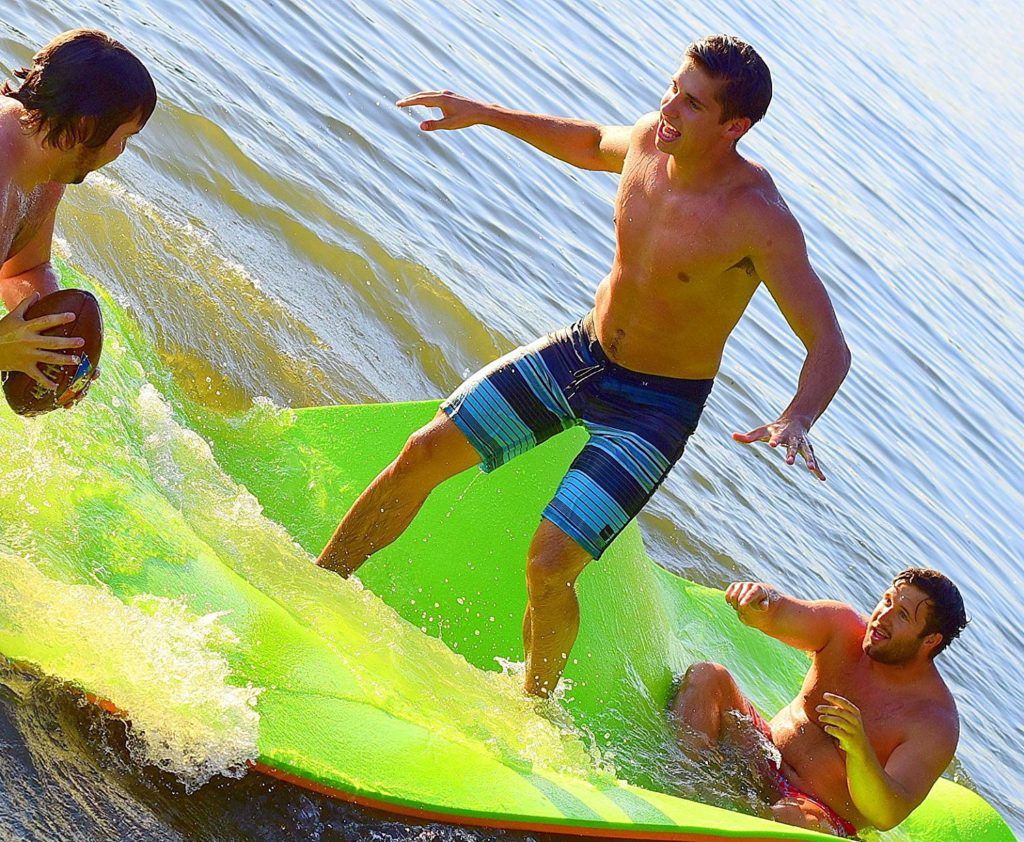 Check Price
The Rubber Dockie is perfect water mat for playing games with your friends. Why? Because it's got a tuff-hide outer coating that makes it harder to slip on and scratch up. The coating makes it easier to keep a grip onto, but it seemed a little less comfortable for lounging on all day.
It's also great for rough housing around on because it's got a high visibility green and orange color that makes it hard to miss! Combine that with a tear-stop inner matrix, which helps it hold up to hours of activity.
The Rubber Dockie comes in either 9ft or 18ft sizes, so you can have plenty of space for your pals. This water mat also has heavier duty storage straps and tethers than the other brands, making it easier to secure your floating pad to the dock while playing.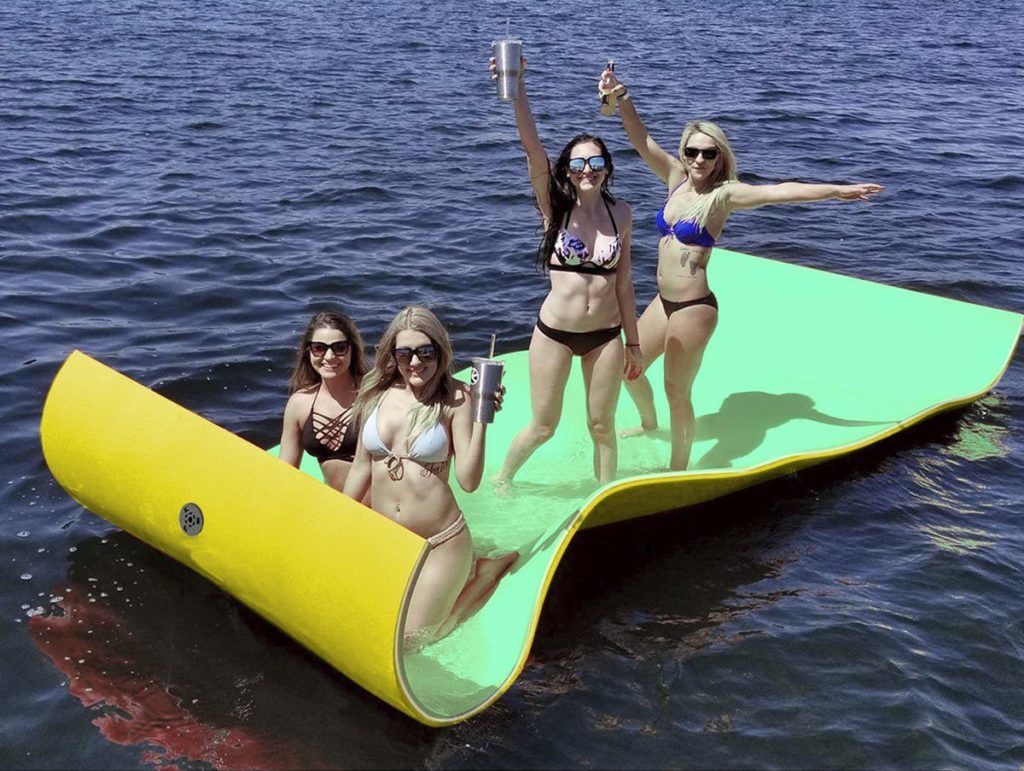 Check Price
The Go plus floating mat is a smooth and bouncy, perfect for a day out on the lake with your pals. It's great for sunbathing because of it's rolling pillow design to support your head while you lounge. The mat comes comes in an 11.5 ft and 18ft sizes, and can fit up to 5 friends.
Go plus water pads are made tear resistant foam and has a drain to help it dry it out fast. Like the other models, this one also has a tethering system for docking, and two straps to secure the mat when it's time to roll up. The straps are a little less sturdy than other brands, so consider this if you plan to use it often.
The Verdict
So which floating water mat is the best overall? No matter where you're headed the Original Aqua Lily Pad is designed to keep up. It's the most durable of all our picks, and they're known to last for years. Rolling it up is easy, and the soft foam makes it very comfy.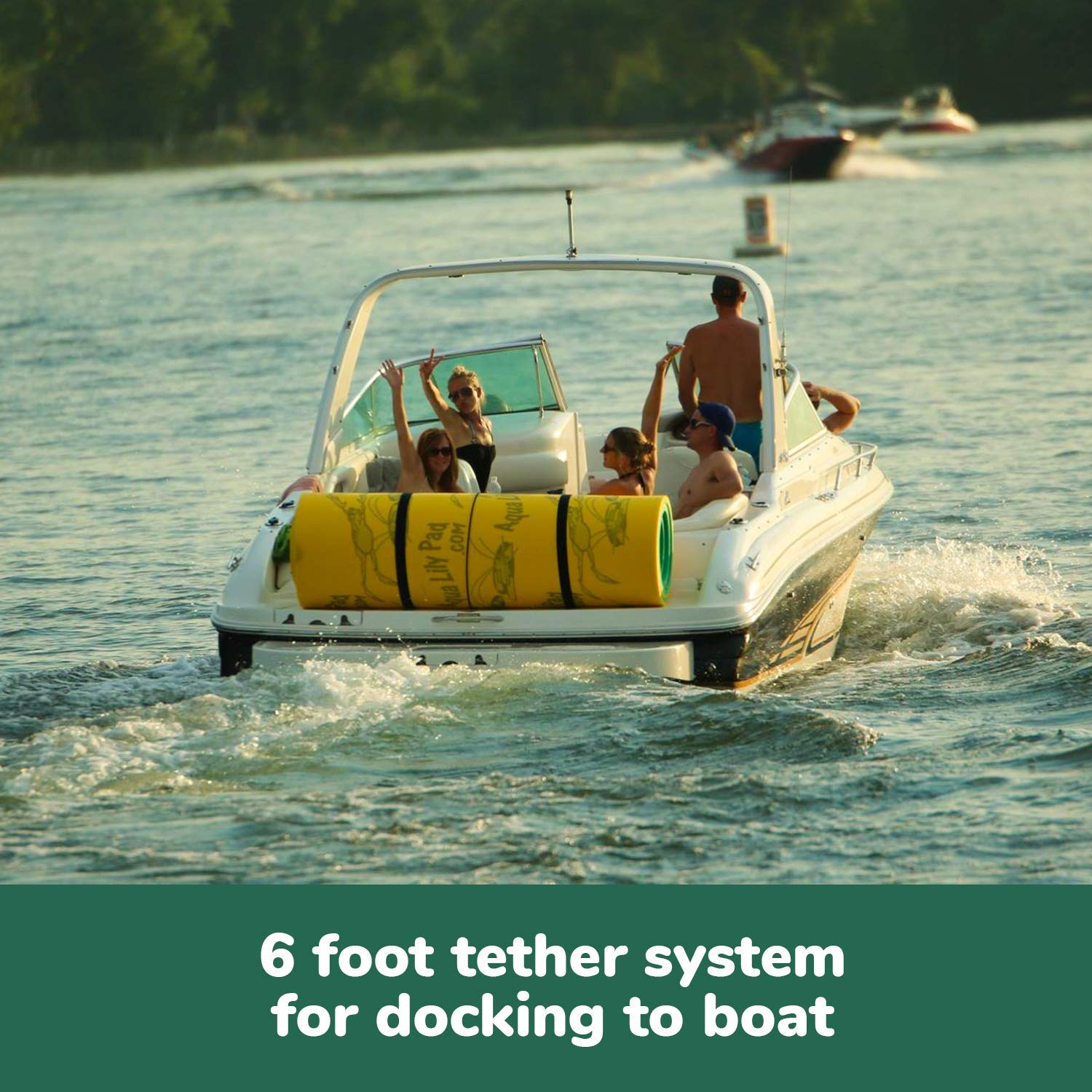 Check Price
Tips To Care For Your Floating Water Mat
Unroll your mat before use: Before you plan to use it, let the water mat unroll and allow it to unroll first use! This way it'll be much flatter and easier to lie on.
Avoid Scratches & Rips: All of these options are very durable, but dirt and grime can get into rips over time. Try to avoid putting anything on your water mat that may scratch or puncture it.
Let your mat dry off: Before you roll up your mat, let it dry out in the sun, or wipe it down with towels. This will keep your foam in tip top shape and have it ready for the next trip to the water!
We hope you got some major inspiration for your next vacation, family gathering, or day on the water! If you are looking for more ways to enjoy summer fun in the sun, check out our round up of the best backyard waterslides!